"Jalapeno"

geboren/born 21.10.2017
ÖHZB MALI 
Hüften/hips -
Ellbogen/elbows -
Cauda Equina/Übergangswirbel/transition vertebrae -
Augen/eyes -
Herzerkrankungen/heart diseases -

vollständiges Scherengebiss - scissor bite, all teeth
Beide Elterntiere / Both parents  
Dilution D-Locus - N/N frei/clear
SDCA1-Ataxie - N/N frei/clear
SDCA2-Ataxie - N/N frei/clear
DM (Degenerative Myelopathie) - N/N frei/clear
Maligne Hypothermie - N/N frei/clear
Hyperurikosurie - N/N frei/clear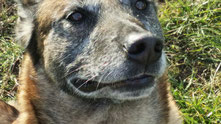 Be Aware BONKERS &  JALAPENO
A conversation between mother and daughter:
Little one, you can't always hang on my teat..
But Mooooom !!
I love you! Unconditionally!  Always! 
But now begins the serious of life !
I can only give you that on your way:
NEVER LET THE FIRE DIE INSIDE OF YOU 
NEVER LET YOUR SPIRIT BE CRUSHED 
YOU ARE STRONG AND BEAUTIFUL 
REMEMBER THAT !!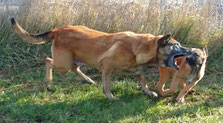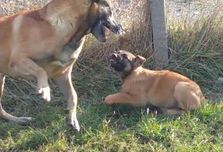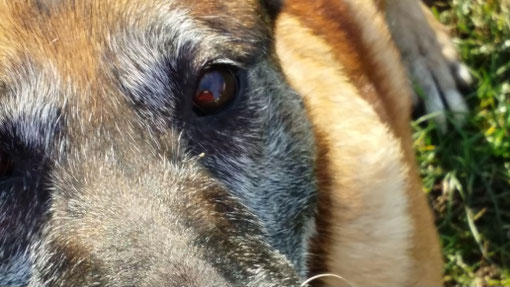 Be Aware BONKERS & Be Aware JALAPENO
Ein Gespräch zwischen Mutter und Tochter:
Kleines, du kannst nicht immer an meiner Zitze hängen...
Aber Mamaaaa!! 
Ich hab dich lieb! Bedingungslos! Immer!
Aber jetzt beginnt der Ernst des Lebens!!
Ich kann dir nur das auf deinen Lebensweg mitgeben:
LASS DAS FEUER IN DIR NIEMALS ERLÖSCHEN
LASS DIR DEINEN MUT NICHT NEHMEN
DU BIST WUNDERSCHÖN UND STARK
ERINNERE DICH DARAN!!